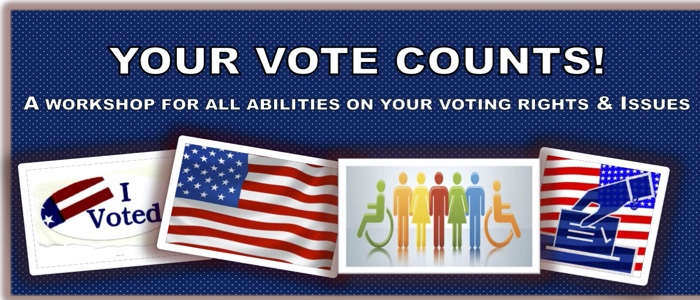 Check out a recording of HearthStone of WI and The Arc Wisconsin's informational workshop about accessible voter options that go beyond the voting booth and current issues impacting YOU.
Are you curious about elections but don't know where to start?
HearthStone of Wisconsin and The Arc Wisconsin will give an overview of accessible voting. Guest speaker Lisa Pugh, expert from Madison and state director of The Arc Wisconsin, will also share a non-partisan approach to the issues that directly impact voters with a disability. Also, our own Kris Williams of HearthStone discusses how and where to vote in Sheboygan.