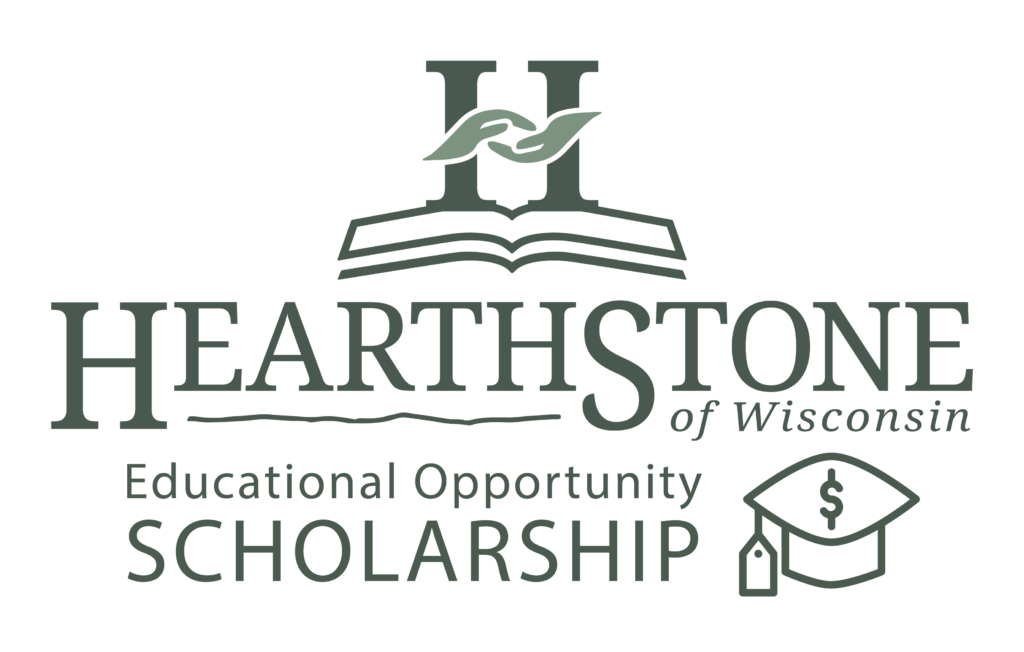 HearthStone of Wisconsin is offering two $1,000 opportunity scholarships to residents of Sheboygan County. Applicants must be identified as, and enrolled in a program for, students with an identified intellectual disability, traumatic brain impairment, or autism.
The scholarships are awarded to students who are planning to attend, and are enrolled/enrolling in, a university, college, technical school, vocational school, or an approved apprenticeship program.
Past winners have thriving student careers at schools such as Lakeshore Technical College and Bethesda College.
For any questions, please reach out to our Education Committee via email at education@hearthstonewi.org.
Applications and attached materials are due April 15th of each year. For more information and the application form, please see the application below.
Please also sign our media release form: